Cotton. Nuutti (fox), ochre
SKU:
180301
Brand:
PaaPii Design
composition:
100% organic cotton
width:
150 cm
weight:
150 g/m2
certificate:
GOTS
care:
Pre-wash 60 °C and then machine wash 40 °C. Do not tumble dry.
Shrinking:
5% shrinking may occur with first wash
Unit:
meter
Qty:
2
* The actual colors of the fabrics may differ from the color in the picture.
** Photos: PaaPii Design.
******
The purpose of the GOTS standard is to define globally recognized requirements.
The aim is to ensure the organic status of textiles, from the harvesting of raw materials to environmentally and socially responsible production.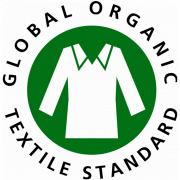 The label provides the end user with a reliable assurance.
In the case of fabrics:
* cotton is grown organically (no pesticides are used, grown to avoid environmental pollution);
* production has taken place in accordance with social standards (no child labor is used, workers are paid a fair wage and decent working conditions are offered);
* production takes place without environmental pollution. The use of harmful production chemicals is avoided, opportunities are sought for the sustainable consumption of water and energy in the factory;
* manufacturing plants are under strict control. Once a year, the certificate is renewed and paid for;
* the final product does not contain residues.